Benutzer Online

Gäste Online: 3
Keine Mitglieder Online



Registrierte Mitglieder: 13,665


Neustes Mitglied: izakycat
Foto ansehen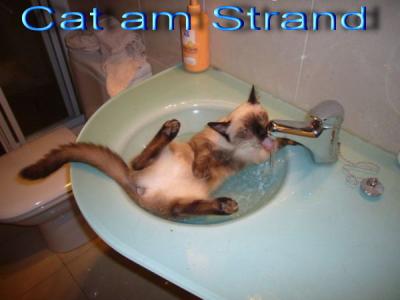 Datum: 21/07/2009 20:11
Hinzugefügt von:
Schwarzerteufel
Größe: 400 x 300 pixels
Dateigröße: 15.18Kb
Kommentare: 3
Bewertung: Keine
Anzahl angesehen: 2117
Kommentare
am Juli 05 2012 13:38:54


enter wedlock in the altar. Although hectic schedule takes place sexy lingerie sets , you"ve still got to make a couple of hours to sit down and write your speech. You need to give importance to this matter if you like a very special toast groom usually gives to the bride sexy thongs lingerie
. . clubwears . Writing your speech in advance is recommended so you"ll have a very good outcome. Soon after you"ve written your speech, it is advisable to allot a time to rehearse delivering it to help you improve the way to present a toast groom can give bikini . . erotic lingerie start sexy You may choose to speak in front of a number of people and get comments from them sexy bras . Through the feedback you"ll be able to enhance how you speak. Appointing a rehearsal time is suggested to build you more confidence within you making you all ready for the wedding. sexy underwear uk . The
am Juli 27 2012 23:44:51


vitamin D. You know that fake Breitling . So here's one more reason to love vitamin D: It can greatly reduce risks associated with pregnancy. Babies born with sufficient vitamin D blood levels are less likely to be premature cheap fake watches . , suffer from respiratory problems Rolex Datejust II 116333 watches replica Chopard Happy Spirit watches , and be considered &quot replica rolex watches for men . ;small" for their dates, get colds, or experience eczema. Expectant mothers with sufficient vitamin D blood levels are 30% less likely to suffer from diabetes, Rolex Daytona Cosmograph watches . high-blood pressure, and pre-eclampsia. The sad part is that most expectant mothers (at least here in the U. S) don't have sufficient levels of vitamin D. In the recent studies that revealed all these benefits of vitamin D, a couple of things are noteworthy. First, expectant mothers took a daily supplement of 4, replica Alain Silberstein
. 000 IU of vitamin D " ten times the RDA of
am August 17 2012 23:23:48


the tables could also search stylish. Use to place your menu in, summer cocktail dresses summer cocktail dresses . a summary of friends sitting down at that table or maybe a verse that is certainly particular to you personally. A bigger body put to the entrance table with smaller luggage of sweet treats along with the names of the company and their table quantity connected could ambigu for a favour on your friends plus size one-shoulder cocktail dresses plus size one-shoulder cocktail dresses . . Picture by Erin Hearts Courtroom through After WedProp up a very rather body and set up a cascading bunch of flowers lace flower girl dress lace flower girl dress , or twigs and seed pods at the rear of it. Other things could possibly be incorporated - this sort of as classic containers and fruit - feel on the Dutch Masters paintings for inspiration. I could not stop off the week devoid of yet another suggestion on the festivities which can be established to happen in only a number of hrs!Our remaining nod this week on the royal nuptials!A fantasy when you will red bridal dress red bridal dress , with the marriage ceremony which involves thoughts when just one thinks"Prince William and Catherine". I must say, informal wedding dresses informal wedding dresses . while I am going to pop the bubbles tonight, and have been caught up in the royal wedding ceremony buzz all week. What I'm most looking forward to is seeing how the marriage tonight impacts the style of weddings yet to come (because it will!). black mini dresses black mini dresses Remember, if you're having a royal marriage ceremony party tonight to share the photos with us!Suit from Martha Stewart Weddings short wedding dresses for the beach short wedding dresses for the beach , Westminster Abbey photo from Ampleforth Abbey, hairpiece from Jennifer Behr, earrings by Mia Sophia from Brides, bridesmaid gown from Jenny Yoo, dessert table from Country Living, short bridesmaid dresses short bridesmaid dresses . Legends by Romona Keveza gown from Brides, wedding ceremony church flower arrangement by D
Kommentar schreiben
Bitte einloggen, um einen Kommentar zu schreiben.
Bewertung
Die Bewertung ist nur für Mitglieder verfügbar.

Bitte loggen Sie sich ein oder registrieren Sie sich, um abzustimmen.
---
Keine Bewertung eingesandt.
Login
Noch kein Mitglied?
Klicke hier
um dich zu registrieren.
Passwort vergessen?
Fordere
Hier
ein neues an
Mitgliederstimme
Für dieses Panel ist kein Inhalt definiert.
Shoutbox
Du musst Dich einloggen, um eine Nachricht zu schreiben.

Shoutbox Archiv