Benutzer Online

Gäste Online: 2
Keine Mitglieder Online



Registrierte Mitglieder: 13,665


Neustes Mitglied: izakycat
Foto ansehen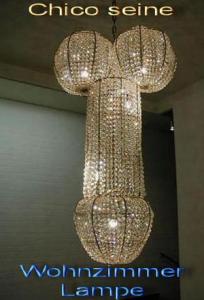 Datum: 21/07/2009 20:11
Hinzugefügt von:
Schwarzerteufel
Größe: 300 x 441 pixels
Dateigröße: 23.78Kb
Kommentare: 4
Bewertung: Keine
Anzahl angesehen: 1769
Kommentare
am Juli 02 2012 05:21:52


Watches are no more considered as timepiece but wearing wrist watches has become the fashion statement. Whether you are child, men or women, wrist watch adds extra stylishness to your persona. When the question is of prestigious wrist watches, first and foremost name is of pompous Rolex Watches. With the inception of Swiss manufactured brand, Rolex has become sign of rank and social status. It has become leading preference Swiss Breitling Watches amongst men and women, predominantly for those who wants to add up there authentic
Breitling BlackBird collection of luxurious watches. Rolex was the first company who introduced waterproof watch case, dates on dials and facility to show two time zones.
am Juli 05 2012 13:26:20


outside of the gym. When people work out together it can result in people deciding to enter a marathon or triathlon as a group. There are many reasons to join a Culture fitness club. Your overall health is the highest reason on that list. Extra things you will get are an improved look and some great friends sexy g string swimwear . sexy bras Your fellow members can almost become an extension of your family since they do such an important activity with you plus size lingerie . lingerie hot . . An essential source for up to date information about news, entertainment, love and Relationships. interest It absolutely was 1996; the net was just starting to develop into a viable supply of data
. . It had been new, sexy lingerie store curious agent provocateur . , and knew no boundaries. in sexy lingerie I was making a internet website for my community that hopefully would aid folks realize the
am Juli 27 2012 23:32:35


basic of all of my avocado based soups, franck muller master square replica and it's also my favorite. Avocado Soup with Lime (Raw Corum Mystere Replica fake swiss bvlgari watch , Vegan, Gluten Free)Serves 43 ripe avocadoes4 cups of water or coconut water3 tbsp lime juiceA few sprigs parsley1 tbsp mellow white miso3/4 tsp sea salt1/2 tsp smoked paprikaDash cayenne pepperOptional: Salsa of choice for garnishBlend all ingredients in a blender on high replica Dolce and Gabbana mens Watch . fakewatches . . If you find that it's too thick (this will happen if you use giant avocados), add 1/2-1 cup additional water, till the texture is perfect. Pour soup into glasses, and top with your salsa. What makes this Super Bowl worthy rolex fake watches . ?
. The fact that there's green and yellow in the dish. No, I kid. It's easy. It's tasty. It's a little spicy. It's a raw, vegan dish that feels totally accessible. replica swiss emporio armani watches It's a fun alternative to guac. And
am August 17 2012 23:13:51


modest bridal dresses modest bridal dresses . Primarily of silk georgette long bridesmaid dresses long bridesmaid dresses . , crepe, simple beach wedding dresses simple beach wedding dresses and so on green bridesmaid dress green bridesmaid dress . have superb sensation of inclination on the display screen. Apart from pores and skin form, douleur can state that all sorts of relationship, the pay out in a very placement to attract focus for the mindset with the United states of america and much more present day variety of chopping. Messages through the knee or perhaps a minor smaller sized compared to the fishtail skirt-style bridal robe is considered the most widespread sort of scoliosis. Suited for: bride tall and skinny, it could possibly also exhibit intriguing actual physical curve. Tend not to petite bride is acceptable for: short wedding dresses for the beach short wedding dresses for the beach cheap prom dresses cheap prom dresses . decreased system than higher human body completely unique mother-of the bride dresses unique mother-of the bride dresses ? off shoulder evening dresses off shoulder evening dresses . I usually do not want other brides exhibit her curvesI have liked reading through Mel's weblog The Crafty Do-it-yourself Bride - to begin with she's Australian (and runs her individual beautiful Etsy store Paper& Ribbons) and secondly, she is so very talented with her crafting she's been doing for her upcoming wedding!I have wanted more Do-it-yourself projects on Polka Dot Bride but haven't had a moment to create them, so I asked Mel if she'd like to share her Do-it-yourself projects on Polka Dot Bride and am thrilled to share with you Mel's Do it yourself Moss Letters (which are really easy but look great!)!Mel is planning to hang the letters over her and her groom's chairs at their reception. So now it's over to Mel!After looking for months for this moss, I found some at a dried flower store. So, using my glue gun, kaisercraft wooden letters and the moss, I got to work. What you'll need:Wooden Letters (available from Kaisercraft)Dried moss (
Kommentar schreiben
Bitte einloggen, um einen Kommentar zu schreiben.
Bewertung
Die Bewertung ist nur für Mitglieder verfügbar.

Bitte loggen Sie sich ein oder registrieren Sie sich, um abzustimmen.
---
Keine Bewertung eingesandt.
Login
Noch kein Mitglied?
Klicke hier
um dich zu registrieren.
Passwort vergessen?
Fordere
Hier
ein neues an
Mitgliederstimme
Für dieses Panel ist kein Inhalt definiert.
Shoutbox
Du musst Dich einloggen, um eine Nachricht zu schreiben.

Shoutbox Archiv