Benutzer Online

Gäste Online: 3
Keine Mitglieder Online



Registrierte Mitglieder: 13,667


Neustes Mitglied: ilyFabspulP
Foto ansehen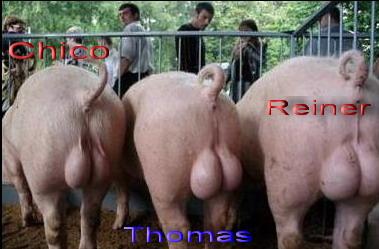 Datum: 21/07/2009 20:10
Hinzugefügt von:
Schwarzerteufel
Größe: 379 x 249 pixels
Dateigröße: 20.03Kb
Kommentare: 3
Bewertung: Keine
Anzahl angesehen: 1847
Kommentare
am Juli 05 2012 13:31:16


wheelchairs.
. Students using wheelchairs in Berkeley faced peculiar challenges because the campus and the city are built on a series of hills. Wheelchairs needed bigger motors and bigger batteries and the chairs needed to have sturdier frames to accommodate the extra weight. satin babydoll . The modern motorized wheel chair has come a long way from those early experimental models. victoria secret lingerie Computer technology has helped to make chairs more powerful and more manageable. sexy lingerie websites People using modern wheelchairs can go places that were once completely out of reach for people with disabilities. People who use motorized chairs nowadays have options undreamed of a generation ago sexy frilly knickers sexy lingerie . . Chairs can be adjusted to meet individual preferences as well as the size and shape of the user"s body. New designs are sexy bikini bikini sexy clubwear .
am Juli 27 2012 23:37:29


replica ferrari swiss fake watch with regards to sustainability and toxicity Breitling Bentley Motors T watches . Sticking to small, oily fish like sardines and anchovies can virtually eliminate any risk of toxicity. In general, wild-caught carnivorous fish are significantly more nutrient-dense than their farmed counterparts, mostly because of the unnatural diets fed to the farmed fish. According to Nina Planck definitely a lady in our camp if the fish are herbivorous (like tilapia) replica Concord , then it's easy to feed them their natural diet
. . Plus, with sustainable management practices, the farming of the fish can be much better for the environment than capturing the fish in the wild copy Fake DeWitt Swiss replica watches for sale . . fake rolex watches for sale . But jacob & co automatic chronograph replica . , as always, the choice between wild and farmed fish needs to be made on an individual case by case basis. (For example, U. S. tilapia farms are held to a higher standard
am August 17 2012 23:17:51


bracelets are needed components for great lookings. Patterns and TrendsThe most recent developments in maid of honor robes 2012 are a-line layered affordable bridesmaid dresses affordable bridesmaid dresses . , quick sheath, and straight empire waistline attire. black sequin dress black sequin dress The mainstream vogue tendencies go over the 3 designs earlier mentioned, catching them can make you in trend line. The quick sheath incorporates a slim match type which is great for quick lower woman. The mermaid robe will skim your curves and cause you to seem slim and tall, but to get trustworthy, the type is barely constrained to ladies who're extremely self-confident about their figures. modest prom dress modest prom dress . A woman with best determine will seem stylish and beautiful. Straight empire waistline gown is usually a best choice for ladies with any human body sort. The empire style and design has survived decades of manner around the a long time, due to the fact it might generally highlight the beneficial details of the girl's determine, cheap brides maids dresses cheap brides maids dresses and conceal a girl's unfavorable details prom dress stores prom dress stores . . The matching things for strapless empire waistline gown can be a necklace and earring. When deciding on necklaces, it is best to look at the necklines in the attire. Halter robes must be worn with out necklaces, and v-neck attire are very best coupled by using a y-drop, and also a back-dangle discount wedding dresses discount wedding dresses . . Earring choices also needs to be linked with gown necklines. Drop earrings seem fantastic on plunging necklines, though studs tend to be more ideal for large necklines. hawaiian beach wedding dress hawaiian beach wedding dress Dana and Raul held their ceremony and reception on the amazing Saks Cafe in Mexico Town. In step with their traditional meets contemporary meets rock and roll concept and fervour for tunes, the bride walked down the kids party dresses kids party dresses
Kommentar schreiben
Bitte einloggen, um einen Kommentar zu schreiben.
Login
Noch kein Mitglied?
Klicke hier
um dich zu registrieren.
Passwort vergessen?
Fordere
Hier
ein neues an
Mitgliederstimme
Für dieses Panel ist kein Inhalt definiert.
Shoutbox
Du musst Dich einloggen, um eine Nachricht zu schreiben.

Shoutbox Archiv