Benutzer Online

Gäste Online: 2
Keine Mitglieder Online



Registrierte Mitglieder: 13,666


Neustes Mitglied: staFvrspulP
Foto ansehen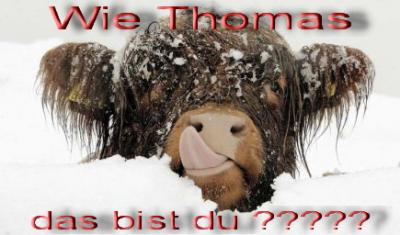 Datum: 21/07/2009 20:10
Hinzugefügt von:
Schwarzerteufel
Größe: 400 x 235 pixels
Dateigröße: 19.57Kb
Kommentare: 4
Bewertung: Keine
Anzahl angesehen: 2082
Kommentare
am Juli 02 2012 05:21:03


The cases of some diving watches have oil inside the crystal to prevent breaking under the pressure of the deep sea. Some diving watches are filled with air or helium to stop them from breaking. Diving watches filled with air have to be larger to keep from breaking under pressure. Professional divers sometimes save lives and when lives are at stake they cannot afford Swiss Breitling Watches to have their equipment break underwater.
A professional watchmaker should take a look
Breitling Montbrillant at the diving watch every few years. Sometimes the seals that keep it water resistant need to be replaced. It is recommended that salt water be washed away from the diver's watch.
am Juli 05 2012 13:36:19


involves putting one foot in front of the other. Getting over her requires a little more work, effort, and a more tightly controlled hold over your own emotions. Good thing there is a step contained in this sphere of a woman"s mind in spite of cheating. look sexy lingerie . To follow this sexy cotton chemise . , you may have realized you still lover so much even though your immediate reactions were emotions of sorrow and anger. The first thing is to put distance between the two of you. sexy thongs It"s time to move out and move on. lingerie . Next is to getting rid of every strands of her memory in the roots of your physical realm. That means things that remind you of her sexy leotard thong . Every thing that is a memory not worth remembering should be moved out. After those two, sexy black lingerie make sure to be content by having a life full of friends, family, sexy underwire swimwear
.
am Juli 27 2012 23:42:19


themselves off as teachers, what are they teaching kids? graham swiss replica watch That if there-s a problem all you have to do is say nothing, turn it over to the lawyers and it will go away?For folks who apparently went through years and levels of school Daniel Jean Richard Watches , fake Panerai watches you-d think they would realize that issuing a specific statement or comment would help to not only deal with the problem and show the public that they are but possibly head off any potential coverup notions and show young people that standing up when needed is the right thing to do. In other words replica zenith swiss watches . , when guys like myself show up to inquire about certain situations at schools and, sadly, they occur more than you would think replica Christian Dior Baby D watches , including within athletics hiding behind gag orders
. , replica watch . suddenly forgetting about free speech and refering everything to a tightlipped fake rolex for sale .
am August 17 2012 23:21:49


hers (her brother had picked them up from a 2nd hand store for her), also the bride's coat was her personal (she's learning manner and has remarkable model). My mum created the bouquet away from flowers through the backyard. Once i do a 'bridal fashion' shoot similar to this I search for your few of factors one. A few who're in adore, Hannah and Tom are entirely in enjoy (you can not pretend it) two black prom dresses black prom dresses . evening cocktail dresses evening cocktail dresses . . To mirror a whole lot with the couple's model, even though this really is build I actually feel that there ought to be honesty for the shoot. I really like how this shoot turned out inexpensive bridesmaid dress inexpensive bridesmaid dress . It captured the period plus the couple's sensation so properly. " Model new Melbourne dependent letterpress wedding ceremony stationer St Gertrude Layout& Letterpress has popped onto the scene with a wave of beautiful wedding ceremony inviations. la femme prom dresses la femme prom dresses Amy Mitchell, the talent behind St Gertrude has been designing stationery for two years but decided to take the plunge and launch the model with a beautiful new website this week. I love Amy's creative flair and sense of witty humor that has been infused into her designs. prom evening dresses prom evening dresses . From sweet letterpress"entry" tickets for a wedding ceremony to a champagne label style birthday invitation wedding wedding . . Amy creates custom suites to suit the style, beach bridal dress beach bridal dress theme and colours of the occasion and can create every part of your suite- from the save the date to the thank you card. January 2012 will bring the launch of St Gertrude's Pret A Porter collection, allowing time poor couples to select invitations quickly and easily without the style time. Sally Anne and Barry's"Retro Elegance" SuiteKathryn and Carlo's"China Blue" SuiteSally And Ryan's" maternity bridesmaid dress maternity bridesmaid dress
Kommentar schreiben
Bitte einloggen, um einen Kommentar zu schreiben.
Login
Noch kein Mitglied?
Klicke hier
um dich zu registrieren.
Passwort vergessen?
Fordere
Hier
ein neues an
Mitgliederstimme
Für dieses Panel ist kein Inhalt definiert.
Shoutbox
Du musst Dich einloggen, um eine Nachricht zu schreiben.

Shoutbox Archiv