Benutzer Online

Gäste Online: 2
Keine Mitglieder Online



Registrierte Mitglieder: 13,665


Neustes Mitglied: izakycat
Foto ansehen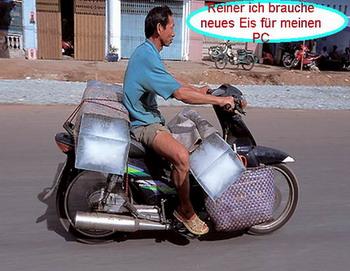 Datum: 20/07/2009 21:50
Hinzugefügt von:
Schwarzerteufel
Größe: 350 x 271 pixels
Dateigröße: 22.51Kb
Kommentare: 1
Bewertung: Keine
Anzahl angesehen: 1980
Kommentare
am Juli 02 2012 05:17:08


are ingenious looking device, always hidden and away from of one's vision. Spy Watch 4GB reminds of mankind's great efforts to enlarge or shrink things to their limits. In the past, when the cameras first made their appearance they were huge and bulky. Besides, it required one to process the reel or photographic plate, which usually took several hours to process and then view the photograph that too in black and white.

With this HD Waterproof Sport Spy Watch 4GB Hidden Camera on your wrist, all you'll be missing is the rush of breeze on a tropical beach, a beautiful woman on your left arm, and a martini in your right hand. A great gift for those young kids that daydream of one day joining the ranks of James Bond, are always getting wet. This digital video recorder is a real watchreplica Panerai Watches and displays the time in seconds, minutes and hours. And it's waterproof! They are Coming with a one-size-fits-all, high-quality adjustable stainless steel strap, and a working status LED indicator. Thanks to its 4GB internal flash Panerai Power Reserve memory, you will be able to store and view the images and videos that you have recorded.
Kommentar schreiben
Bitte einloggen, um einen Kommentar zu schreiben.
Login
Noch kein Mitglied?
Klicke hier
um dich zu registrieren.
Passwort vergessen?
Fordere
Hier
ein neues an
Mitgliederstimme
Für dieses Panel ist kein Inhalt definiert.
Shoutbox
Du musst Dich einloggen, um eine Nachricht zu schreiben.

Shoutbox Archiv